What Is Bad Credit and How Can It Affect You?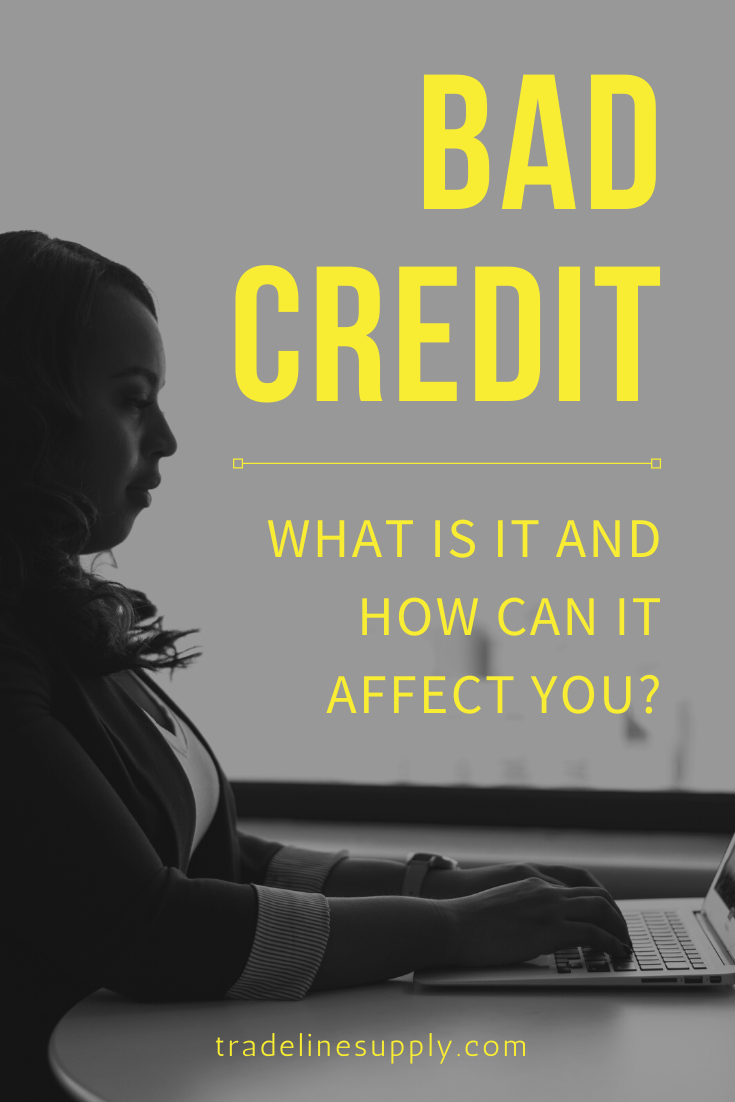 Bad credit is something we all fear, but what is actually considered poor credit and how could it affect you? In addition to explaining what bad credit is and why you need to avoid it, we'll also provide some strategies in this article to help you fix bad credit.
What Is a Bad Credit Score?
The definition of "bad credit" varies depending on which credit scoring system you are talking about. Since FICO 8 is the scoring model most widely used by lenders, we will focus on FICO when discussing the question of what is considered bad credit.
The FICO 8 credit scoring system assigns consumers a number to represent their creditworthiness, with the lowest credit score possible being 300 and the high end of the scale being 850.
A high credit score shows lenders that they can be fairly confident that a consumer will repay debts because they have demonstrated responsible behavior when it comes to credit in the past.
A low credit score, on the other hand, means that someone represents a higher risk to lenders because they are thought to have a higher probability of defaulting on a loan.
According to Credit Karma, a FICO score between 300 to 579 is considered a poor credit score, while a fair credit score is between 580 and 669. In contrast, an excellent credit score is between 800 and 850.


What Gives You Bad Credit?
As we mentioned, a bad credit score means lenders perceive you as a high-risk borrower. Therefore, what causes bad credit is poor management of credit and risky behaviors that indicate you may have a higher probability of default.
For example, being late on payments or missing payments altogether can really hurt your credit because payment history is the most important factor of a credit score.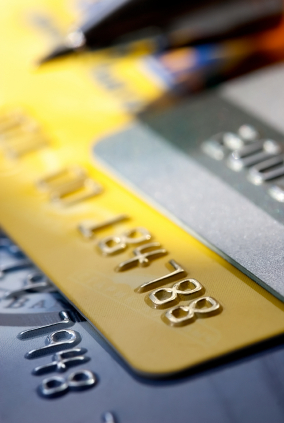 What causes bad credit specifically? Here are some more examples:
Late or missed payments
Defaulting on a loan
Charge-offs
Collection accounts
Judgments
Settlements
Bankruptcy
Foreclosures or repossessions
Maxed out or high-utilization credit cards
Too many inquiries at one time
Too much new credit
Sometimes people have bad credit because of things they can't control, like having a medical emergency that leads to huge hospital bills that they can't afford to pay. In fact, the majority of consumer debt in collections is medical debt, according to Magnify Money.
Bad Credit Loans
If you have bad credit, you're likely going to have a hard time getting loans with favorable terms or possibly even getting approved for a loan in the first place. Since a bad credit score represents a high risk for the lender, loans for people with poor credit typically have higher interest rates and may require collateral or a down payment—if the lender is willing to approve the loan at all.
Personal Loans for Bad Credit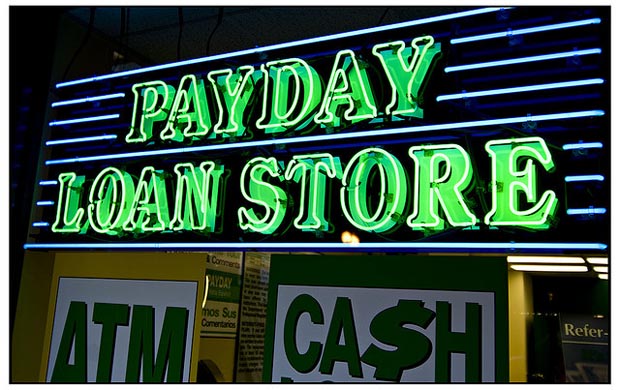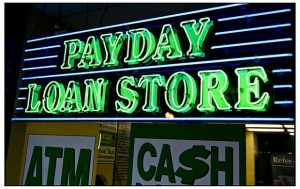 Personal loans for bad credit are few and far between. Usually, at least fair credit is needed to be considered for a loan. Bad credit loan lenders may charge very high interest rates since they are taking on a lot of risk by lending money to someone with poor credit. These higher interest rates may translate into thousands of dollars of additional interest payments over the term of a loan.
Very bad credit loans such as payday loans often have astronomical interest rates of up to 400%, which makes it nearly impossible for many consumers to get out of debt.
Bad Credit Car Loans
Bad credit auto loans, also known as subprime auto loans, are often considered "second-chance" loans because they are typically the next option for those who have been rejected for traditional auto loans. Although there is not necessarily an official dividing line between which credit scores are considered prime and subprime when it comes to auto loans, credit scores below 620 tend to be considered subprime.
Car loans for bad credit, similar to personal loans for bad credit, are associated with much higher costs than prime auto loans. Since lenders of second-chance auto loans are taking on additional risk, these loans often have significantly higher interest rates and more fees than auto loans for consumers with good credit. Additionally, car loans for bad credit may come with penalties for paying off the loan early.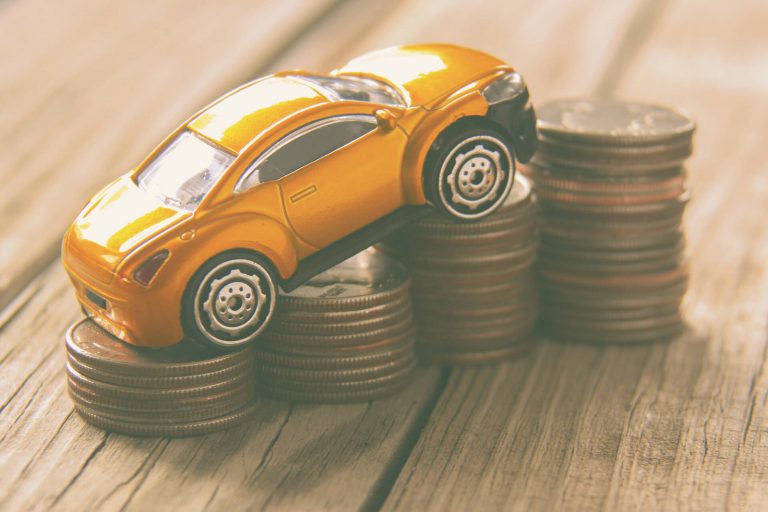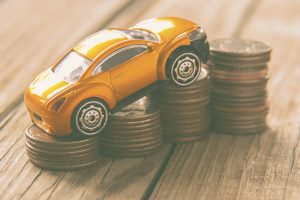 According to Investopedia, "While there is no official subprime auto loan rate, it is generally at least triple the prime loan rate, and can even be five times higher."
Credit Cards for Bad Credit
If you have bad credit, your options for getting a credit card will be limited, and you will most likely not be able to get the perks associated with premium credit cards, such as low interest rates, high credit limits, and rewards. Credit cards for poor credit may also come with annual or even monthly fees.
Subprime credit cards often require you to make a deposit with the lender as collateral. These cards are known as secured credit cards since they are secured by your deposit, which the lender can keep if you fail to make payments on the card. Sometimes, the lender may be willing to switch you to an unsecured card after you have shown a history of consistent on-time payments.
As we've seen with loans for bad credit, credit cards for bad credit, both secured and unsecured, will likely have high interest rates, sometimes as high as 30% or more.
How to Fix Bad Credit
Having a bad credit score is expensive. It makes getting any kind of credit more difficult and more costly because bad credit lenders tack on high interest rates and fees to compensate for the higher financial risk of poor credit loans.
Bad credit doesn't just dramatically increase the cost of credit. It can also affect other aspects of your life, such as your insurance premiums, your ability to find housing, and even your job, since many employers now check prospective employees' credit reports. Therefore, most people with bad credit want to fix it as soon as possible.
Here are some strategies that you can try if you need to fix bad credit.
Credit Repair
If you have bad credit as a result of identity theft or extensive errors on your credit report, you'll likely need to undergo credit repair in order to clean up your credit file.
Some people opt to try their hand at DIY credit repair, while others may prefer to hire a trusted credit repair company to get help with the dispute process and potentially faster results. [Disclosure: This article contains affiliate links.]
Either way, it's important to be aware of best practices when disputing credit report errors. It's best to submit your dispute by sending a letter along with documentation to verify your identity and support your claim. Trying to dispute errors online or over the phone may not yield the best results.
In addition to disputing inaccurate information with the credit bureaus, it's also important to contact the company that is furnishing the data so that the error doesn't get reported again in the future.
Rebuilding Credit
Improving bad credit takes time and patience. While credit repair companies may claim to have tactics that can boost your credit fast, the reality is that these tactics are usually limited to removing inaccurate information from your credit report. If you remove everything from your credit report, what are you left with?
The best way to fix bad credit, beyond correcting inaccuracies, is to rebuild it with more positive credit history over time. In other words, you need to add more positive accounts to your credit profile and keep them in good standing while they age. At certain age levels, these accounts should begin to boost your credit profile with that positive payment history.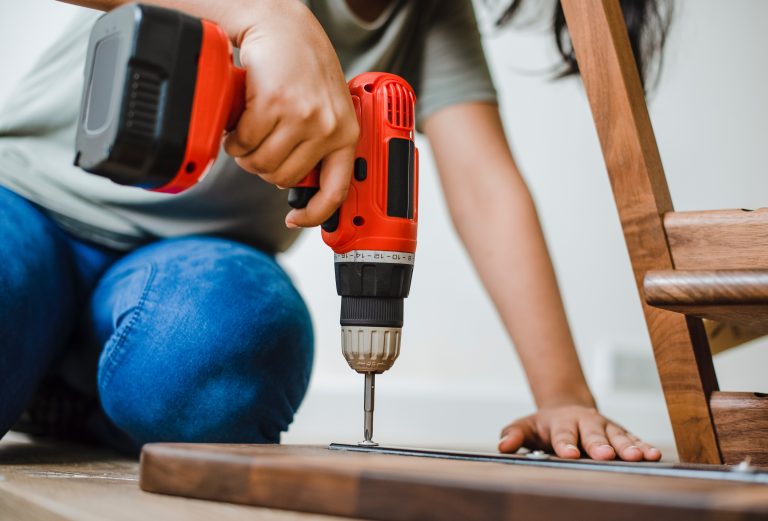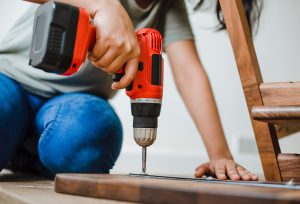 One option that can help people re-establish credit is opening a credit-builder loan, which works in the reverse order of a traditional loan. Instead of receiving the loan amount up front and then making payments to the bank to pay off your debt, with a credit-builder loan, you make all the payments first and then receive the funds after you have finished paying off the loan. Since these loans are much less risky for lenders, they can be offered to those struggling with bad credit or lack of credit history.
Generally, though, building credit by opening new accounts can take at least two years to see much of a positive effect. The best way we have seen to bypass this two-year waiting period is by piggybacking on the good credit of others.
Have you been affected by bad credit? What did you do about it? Tell us your story in the comments.
Read more: tradelinesupply.com